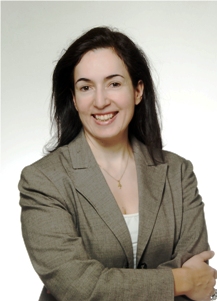 The founder and General Manager of Lectio Translations Celia Papathanasopoulou, is a graduate of the Saint Joseph French-Hellenic School (Ecole Francohellenique Saint Joseph), with a Bachelor's Degree from the Ionian University, School of Translation and Interpreting and an MA in European Relations from the National and Kapodistrian university of Athens.
She also has followed a CRA training seminar organized by one of the most prominent CROs in Greece.
She is a Member of the Hellenic Association of Translators (PEM) and the Hellenic Association of Conference Interpreters (SYDISE), members of FIT (Fédération Internationale des Traducteurs / International Federation of Translators) and of EULITA (European Legal Interpreters And Translators Association). As an interpreter, she has been involved in many major events in Greece, and has worked both for the Greek Presidency of the EU as well as the Athens Olympics of 2004, working with major athletes.
She is also a member of the Board of Directors of the Greek Section of the European Union of Women (EUW) and member of the Environmental Association of her home town, Psychiko.
Since 1996, we have established a network of highly trusted and specialised freelancers including:   
Translators and Interpreters 
Specializing in medical and legal translations and 

Proficient in multiple language combinations
Physicians who edit translations

Graphic artists, who are responsible for DTP Editing

Voice over and subtitling professionals