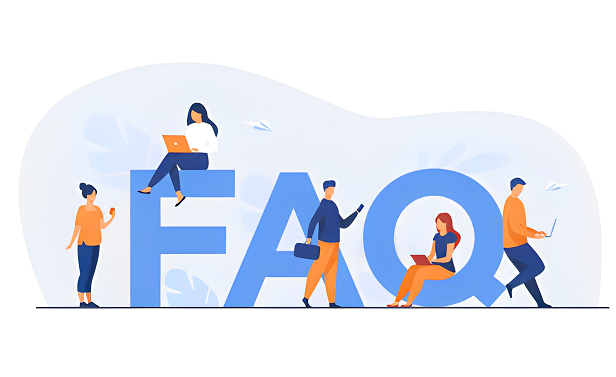 Personal Questions
What is your experience in translation?
Since I was a young girl, translation has been my passion. Since I began translating and interpreting professionally in 1996, I have worked hard to maintain enduring relationships with both clients and colleagues.
What motivated you to pursue a career in translation?
Undoubtedly, my enthusiasm for reading and languages played a role. My desire to understand more about various cultures was another factor. One more reason was my desire to share what I was reading with others, especially those who do not speak a foreign language.
Why do you enjoy interpreting?
Even more so than translation, interpreting calls for talent. The additional benefit of interpreting is that the interpreter is in direct touch with the client and receives feedback on how well the conference or meeting is going as a result of his or her contribution right away.
What inspired you to pursue a career in medical translation, pharmaceutical translation, or interpreting?
I had decided to pursue a career in medicine during my school years, but I ultimately found a way to combine my literary talent with my passion for medicine and my concern for patients and those in need. Serving the pharmaceutical and medical industries for 26 years gives me the immense satisfaction of knowing that I have made a little contribution to enhancing everyone's health.
What inspired you to work in legal translation?
Legal translations are used for the required contracts, standard operating procedures, and forms submitted to/received from regulatory organizations. As a result, both businesses and private citizens must absolutely use legal translation.
About Lectio Translations
Why should I trust you over the many other translators I may find online?
You may find some of the companies that trust us on both our corporate, https://www.linkedin.com/in/celia-papathanasopoulou-lectio/, and personal Linkedin profiles, https://www.linkedin.com/company/82672346/admin/, where they praise our professionalism and interpersonal communication skills, prompt service at extremely affordable rates.
Is it easy to find you?
It's incredibly easy. In the neighborhood of Faro Psychikou, next to Kifissias Avenue, our company is conveniently close to both the Northern Suburbs and Athens' downtown. Nearby locations include Ampelokipi, Panormou, Pentagono, Ellinoroson, Neo Psychiko, Halandri, Galatsi, Marousi (Amarousion), Holargos, Papagou, Kifisia, Kifisias Avenue, Mesogion Avenue, Melisia, Pefki, and Faros. Our location in Psychiko is also close to these areas. Bus routes 550, 602, 7, 3, and 19B of the Trolley Bus provide service to Psychiko. Parking is available, and driving is also very simple.
Are you a sole proprietor or a corporation, and what is the difference?
We are a company. You can always find the full spectrum of language services at Lectio Translations, including translation in four primary sectors (medical, legal, tourism, and general), interpreting in many languages by professional interpreters, dubbing and subtitling by technicians with whom we have been working closely for a number of years, and general translation services.
Do you engage in CSR (corporate social responsibility) activities?
CSR is a component of our mission at Lectio Translations.
We are very interested in matters pertaining to women, thus we sponsor all of the Greek Section of the European Women's Union's events, as well as the activities of the Psychiko Environmental Association, the New Psychiko Asia Minor Association, and the Psychiko Cultural Association. We also assist their charitable work whenever we can.
About Translation
How do I know the translation will live up to my expectations?
Based on our wide customer base, knowledge, and experience, we promise that your translation will be top-notch. Until you are completely satisfied, we are always available to you. We always treat our customers with the utmost respect and make ourselves available for them to talk about any issues they may be having with the person in charge. Long after the translation has been delivered, we always remain by your side.
What do you consider to be an "excellent" translation?
A translation is "excellent" if it has these two characteristics. 1) It faithfully reproduces the source material 2) The translation's wording is clear and uses the appropriate vocabulary where it is called for. In each and every one of our translation assignments, we at Lectio Translations work hard to deliver perfection.
Who edits translations for accuracy?
Lawyers or specialized medical professionals may be involved, depending on the situation. Every project is different, and we are aware of this. For this reason, we continue our long-standing relationships with medical specialists and legal professionals for the translation of medical texts, respectively.
How quickly can I receive a translation?
It depends on the language's complexity and word count. Large translation tasks can take anywhere from a single day to a month.
How much does translation cost?
The cost of a translation will depend on the sort of translation needed and, most importantly, the urgency of the project. For both standard and expedited delivery, we offer various pricing. To receive a comprehensive offer, kindly get in touch with us.
Types of services
Do you translate medical test results?
Yes, we have a good deal of expertise translating medical tests, from simple blood tests to more complicated ones like EEGs, MRIs, MRSs, CAT scans, and more (see the full list).
Do you offer certified translation services?
Yes, of course. We offer Certified Translations that can be utilized before any authority in Greece or abroad. In collaboration with a lawyer, we also offer notarized translations.
What exactly is a certified translation?
It is the translation that may be submitted to and accepted by any competent local and/or foreign authority. Read more here.
Do you offer translation services to expats?
We are always pleased to offer our services to international residents, including both students and employees. Any diplomas, employment credentials, residence certificates, tax information, and more are all happily translated by us.
Requesting a quote for translation
How can I request a quote for my translation?
You can reach us by phone, email, the contact form, or through one of our social media accounts.
How do I get a price estimate for translation?
You must send us the file to be translated, either as an attachment in the quote form or by email, even if it is in the form of an image, or simply the word count of your file to be translated.
Why you should trust us with your translation?
How much will I be involved in the translation process?
Our skilled team of translators, proofreaders, medical professionals, attorneys, and technicians works incredibly hard to take the burden of translation and other language services off your shoulders. The translation procedure will proceed without a hitch till you have a flawless final product.
Why choose human translation over machine translation?
Machine translation has several advantages, which are well known. However, it has two significant flaws that make it a poor option in most situations: it is context-insensitive and inconsistent. Professional human translation, however, is greatly influenced by context, and accuracy is crucial.
What are the CAT Tools that are so widely advertised?
C stands for "Computer," A stands for "Assisted," and T stands for "Translation," implying computer-assisted translation. Click here to find out more.
Interpreting
What is the difference between interpreting and translation?
The International Association of Conference Interpreters (AIIC) defines interpreting as the practice of communicating the meaning of a speaker's message orally and in a foreign language to listeners who would not otherwise comprehend. Translation is the communication of a source-language text's meaning through an equivalent target-language text. Read more here and here.
What is the difference between simultaneous and consecutive interpreting?
In a nutshell, simultaneous interpreting is when a translator uses conference interpreting technology to translate in real time while the speaker is speaking (i.e., soundproof booths, earphones and a microphone). Read more here and here.
How can I receive a quote for interpreting?
In order for us to provide you with an estimate for interpreting, you must provide us know the location and date of your conference or event, the number of interpreters you'll need, and the length of their employment.
What makes you the right choice for my medical conference?
We can respond promptly, ethically, and accurately to every medical conference thanks to our considerable knowledge, expertise and skill in the sector, giving you quality services at the best rates.
What makes you the best option for interpreters during my Clinical Study inspection?
We are your perfect partners in the inspection of clinical studies because of our extensive experience.
We are completely familiar with the procedure and the terms, so everything will go smoothly and efficiently.
Dubbing – Subtitling – Graphic Design Services
What exactly is dubbing?
Dubbing is the process of adding fresh dialogue or other sounds to an already-shot video file (or motion picture). Lectio Translations offers dubbing services from a variety of languages into Greek. Read more here.
How can I obtain a quote for dubbing?
Please send the file you want to dub, either through the Quote Form or through email.
What is subtitling? Isn't it carried out automatically?
The process of adding words (subtitles) to the screen during a movie, video, or television program to translate what the performers are saying is known as subtitles. For the same reasons that apply to translation, it is done by people, typically translators, rather than automatically. The translator must, however, work with the technologists in this instance.
How can I obtain a quote for subtitling?
Please send the file you want to subtitle, either through the Quote Form or through email.
What does a graphic designer do?
We frequently get requests for translations of files in non-editable formats. The translation is sent to the Lectio Translations graphic designer in Word format, and he or she imports it into these files so that the translated and original brochures have the exact identical format. Read more here.
How can I get a graphic design quote? If you would like us to process a file, kindly email it to us so that our graphic designer can examine it and determine how difficult it will be to process it and how much it will cost.