Lectio Translations: your most reliable partner for your conference
Conference organizing is a long and tedious process.  Lectio Translations is an expert in conference interpreting and especially in medical conference interpreting.  The experience and expertise of Lectio Translations will take interpreting off your shoulders.
What is Conference interpreting?
Conference interpreting is also called "simultaneous interpretin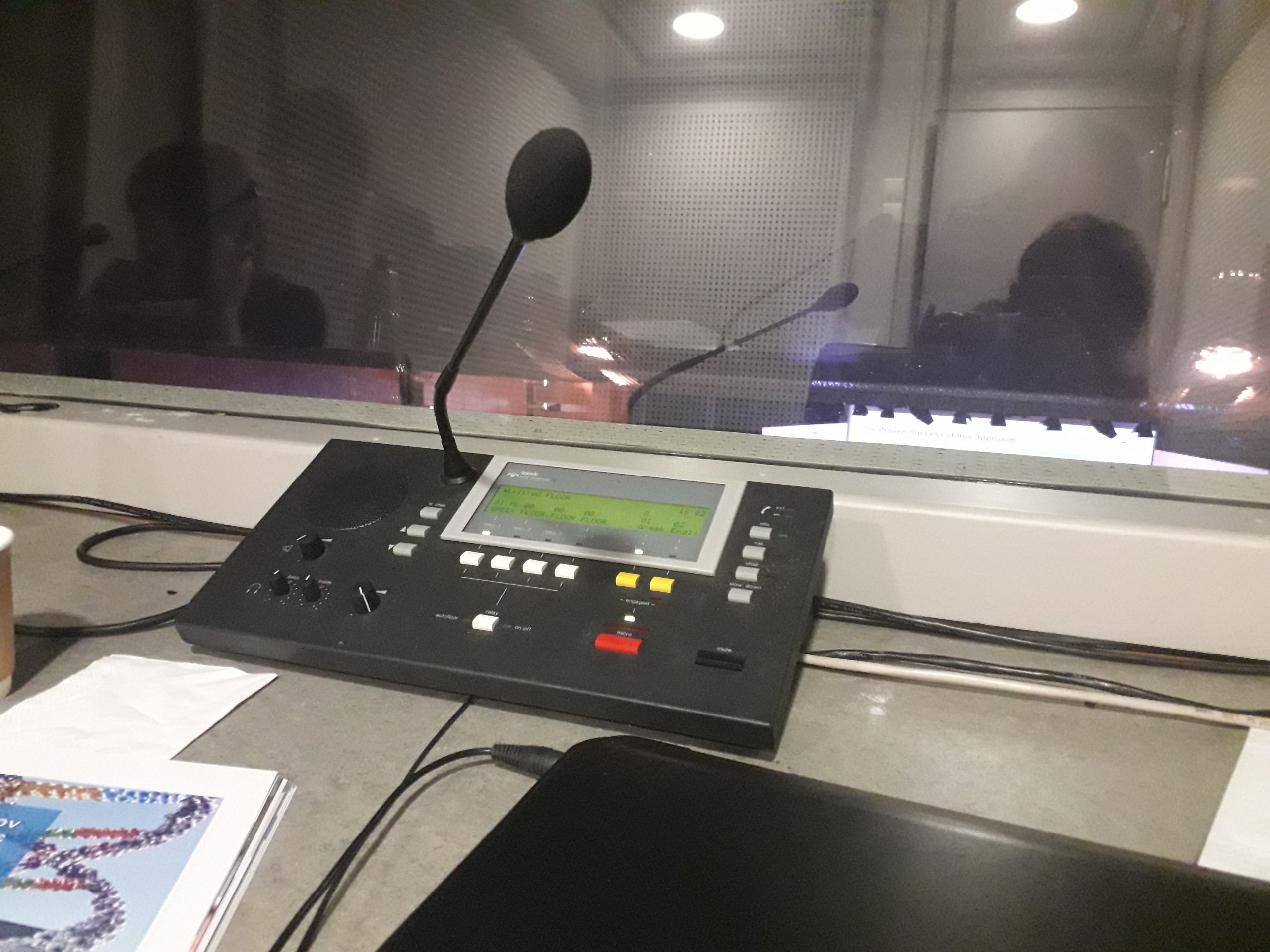 g".  Conference interpreting is the most demanding type of interpreting in terms of both human resources as well as of equipment.
In terms of human resources, in order to have simultaneous interpreting for your conference you will need:
a.  At least two experienced interpreters if your event lasts more than four hours.  Interpreters must be experienced because of the speed at which they are expected to perform to take the place of the speaker in the ears of the audience who listen through their headphones.
b.  At least one (or more, depending on the size of your conference) sound technician(s) who is(are) able to operate the relevant equipment.
c.  One (or more) persons must be available to distribute head phones to the audience and be responsible for their collection.
In terms of equipment, a well ventilated interpreting booth, where the interpreters are going to work, and high performing sound equipment and headphones are required.
Medical conference interpreting
Medical conferences are very demanding for both conference organizers and interpreters, with a different set of terms used for each medical specialty.  Indeed, interpreters are often invited to work with just the conference programme at hand.  This is why they must have a profound knowledge of the medical terminology and be highly familiar with the way it is used and the standard flow of a medical conference.
The Best professional interpreters at your service
Through the years, at Lectio Translations after having tried and tested a number of interpreters in the Greek market, we only cooperate with the best and are able to help you organize excellent events.   We cooperate with interpreters with an expertise for medical conferences, for the financial industry, tourism, sports, cosmetics.
Sports and cosmetics, in particular, are areas where a medical  interpreter may also be very useful.
Full support
At Lectio Translations we can provide you with everything you need for a successful conference: from translation and interpreting to the supply of the relevant equipment by our long term partners, dubbing and subtitles as well as, after your conference, the transcription of the conference minutes.
So whatever your needs in interpreting, Lectio Translations will cover them!